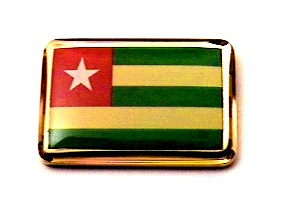 I'm thoroughly enjoying the Olympics so far. While the Chinese, Australians, Koreans and Americans are winning medals all around them, I love to hear about the achievements of smaller countries.

The two countries I follow - Ireland and Austria - have had some success. Austria has a silver (in judo) and a bronze (in swimming) - not bad for a landlocked country! Ireland came very close today with canoeist Eoin Rheinisch coming 4th in the men's kayaking. So close - but I'm cheered to hear he was beaten to the bronze by Benjamin Boukpeti who has won Togo its first ever Olympic medal. Full story here

So let's be upstanding for the Togolese national anthem - as national anthems are always entertaining.